It was in 2019 that I established Kōmon, first as a sole proprietorship and then as an LLC. After two decades of working primarily in archives, I wanted to share my passion for my country and I put everything into being able to do so. 
The Covid pandemic made things difficult, but I never doubted the purpose of my business: to share the most beautiful places and the most unusual anecdotes and to contribute to create lasting memories. 
I have always had a taste for travel. I have kept my capacity for wonder, whether it's around the corner from my house or on the other side of the world. With Kōmon I want to offer the same experiences I love to have on my own travels: contemplating the must-sees and discovering the hidden gems, chatting about anything and everything with the locals, taking time and savoring the pleasure of being somewhere else.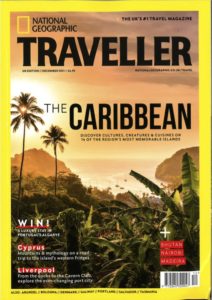 The first time I earned pocket money, I went to the newsstand and contemplated travel magazines. I think I spent more than half an hour there before I decided on the National Geographic Traveller. I had already received a copy of National Geographic as a gift and had put it in the place of honor in my library. I was fascinated by its articles and photos. I would spend evenings looking through it. The National Geographic Traveller excited me just as much. I dreamed of the trips and places described, imagining the smells, the flavors, the sensations, the tropical heat or the polar cold. 
A year ago almost to the day, I received a call offering me the opportunity to publish an ad in the Christmas edition of National Geographic Traveller UK. I was stunned and very honored by the opportunity. Kōmon, my small business, was recognized as being eligible to be featured with the tourism advertisers in this December 2021 issue #98. 
Being abroad at the time, it was in an airport lobby that I wrote the text, chose this photo I took from the top of Bern Cathedral and coordinated the layout. It was the beginning of an adventure that would continue with this article that I mention here: https://komon.swiss/the-magic-of-lakes-and-mountains/?lang=en and that you can read here: https://www.nationalgeographic.co.uk/travel/2022/03/a-locals-guide-to-switzerlands-cultural-and-culinary-highlights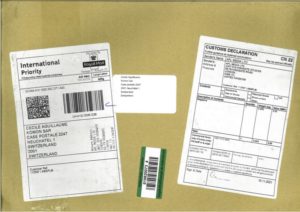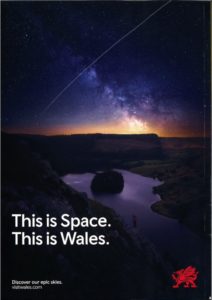 As for the choice to focus on the British market, it is a question of affinity (the UK has always attracted me), of opportunities, and also a recognition to the British to whom Switzerland owes its tourism!
---
[et_pb_acf_single_item _builder_version="4.8.1″ _module_preset="default" field_name="Blog|video" hover_enabled="0″ sticky_enabled="0″ admin_label="ACF Single Item Video" image_size="id_column_1″][/et_pb_acf_single_item][et_pb_acf_single_item field_name="Blog|galerie" image_size="id_column_1-2″ _builder_version="4.4.1″ hover_enabled="0″ sticky_enabled="0″ admin_label="ACF Single Item Gallery photo"][/et_pb_acf_single_item]